Living in a small village, it is always a treat to enjoy the bustle of somewhere bigger ... whether town or city. Brighton, London and my birth-town of Belfast never cease to interest me.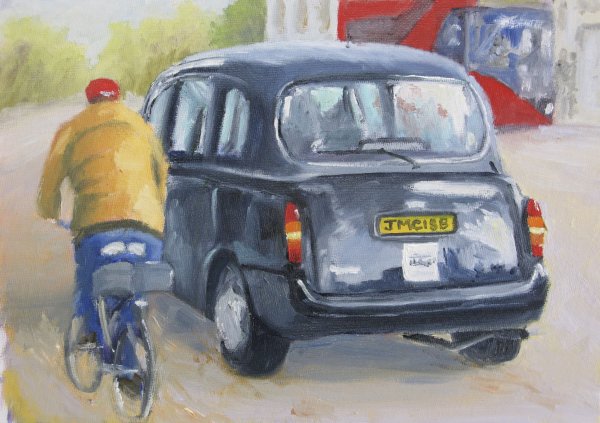 With an average speed around London no more than it was in the horse-and-cart era, a bike is often a faster option! For some reason, this is a favourite of mine.
Ref: Oil on board, 12" x 8"